"We are proud to provide the first organic and Fair for Life castor oil worldwide. The castor oil is from our Indian partner CPC."
Organic and Fair for Life castor oil
We're proud to provide the first Fair for Life & organic-certified castor oil worldwide. This unique product derives from a strong and long-term co-working process between our Indian partner, Castor Products Company (CPC), and us. Our partnership is based on trust, transparency, and engagement on both sides.
Our partner's castor seeds grow in the Kutch region in Gujarat, India. Gujarat is characterized by its semi-arid climate, with an average rainfall of 200 mm per year. Under these challenging climatic conditions, the castor plant represents the main source of income for smallholders.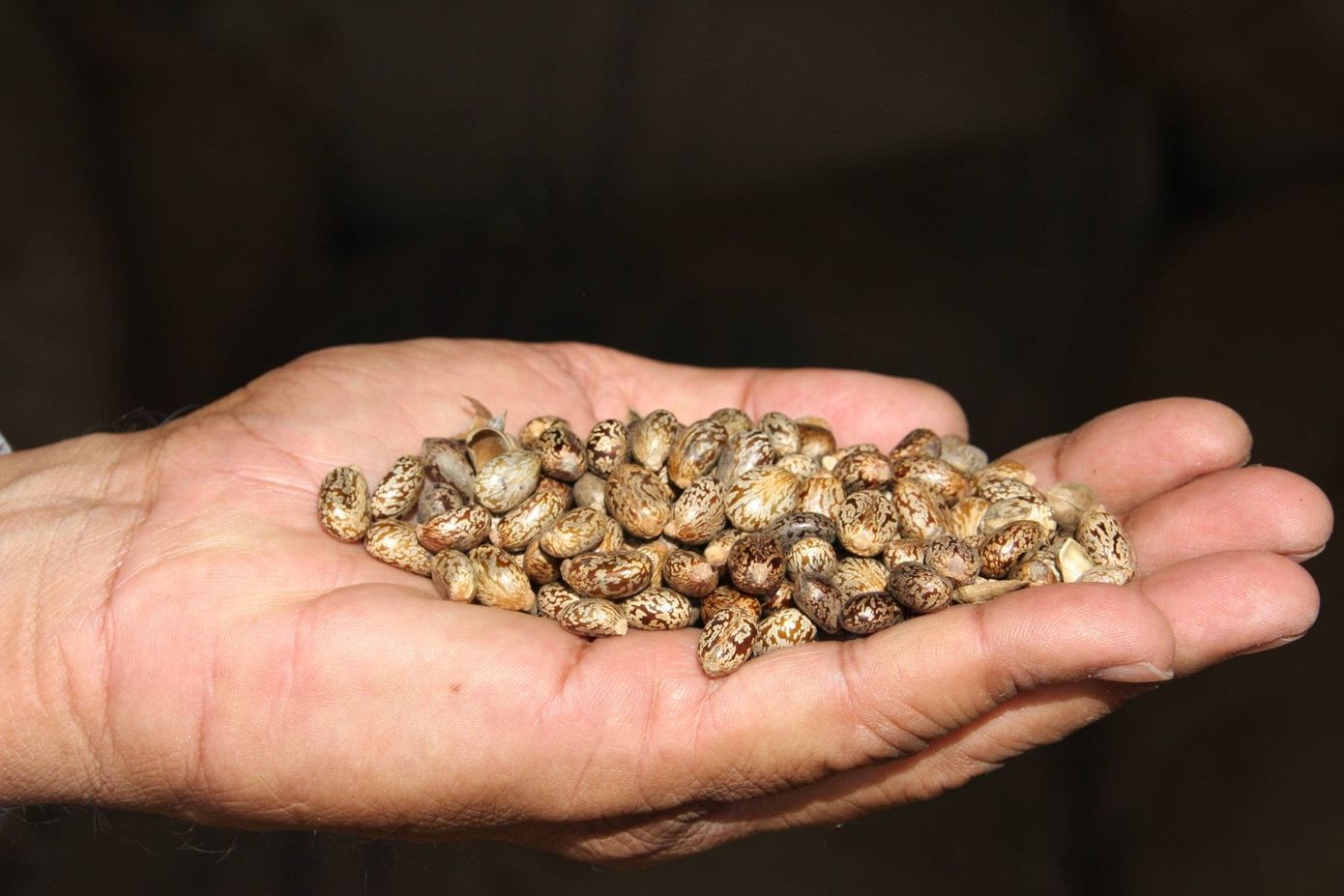 Since 2007, we have worked with a growing network of Indian smallholders.

The families have learned how to manage their farms ecologically to ensure sustainable livelihoods for themselves and their future generations.

We have engaged in bottom-up-projects in Gujarat by supporting the Fair for Life-fund.

Organic and Fair for Life castor oil
To ensure sustainable livelihoods | traceability | premium organic quality
Organic and Fair for Life castor oil: Safeguarding sustainable livelihoods
Through gentle mechanical pressings, our Indian partner preserve the quality of castor seeds. Therefore, we can provide cold-pressed castor oil in premium quality.
Likewise, Gujarat is an excellent location to grow castor seeds. Thus, castor cultivation is a sustainable alternative income for smallholders.
Hence, the regions' prosperity is gradually improving and will flourish in the future.
Why sourcing the first organic and Fair for Life
castor oil from us
More than 140 farmers associated with the CPC-network are Fair for Life-certified.
Having started with two families, now 800 families cultivate castor in certified organic quality - The network is growing!
CPC stands out for transparent payment systems to offer their partners a fair and good loan.
By offering castor oil from CPC, we support CPC in safeguarding local and sustainable working places.
In doing so, the naturamus network strengthens local business cycles.
In conclusion: the naturamus-CPC partnership supports long-lasting and endogenous growth in Gujarat.
Interview with Nanalal Satra (CEO CPC)
Castor Products Company (CPC)
Copyright: naturamus GmbH, Paulina Campos
More about organic Fair for Life castor oil
analogue certificate
according to EU-organic farming regulation
Check out our organic oils
Copyright: naturamus GmbH, WALA Heilmittel GmbH, Arne Schneider, Timothy Barnes, Piviso (Pixabay), Paulina Campos