"We were delighted by the purpose of Limbua. Therefore, we directly decided to step in to become long-lasting and strong partners."
Organic and Fair for Life macadamia oil
We provide freshly cold-pressed organic and Fair for Life macadamia oil with fairly traded macadamia nuts from our strong partner, Limbua. With respect to preserving the workers' health on the one hand, while protecting the Kenyan nature on the other hand, Limbua only works ecologically and socially sustainable.
To round up this gain for holistic quality, we press the macadamia nuts only on demand solely mechanically without using heat, or additives. By working mechanically only, we preserve the natural characteristics of the "queen of nuts". However, our clients may also source macadamia nut oil, virgin, from roasted seed from us. The toasty taste raises our oil to a new level of flavour.
To sum up: Either macadamia nut oil, cold-pressed, or virgin from roasted seeds: our macadamia nut oil fits to clients working in the field of high quality organic food, as much as it does to clients producing premium natural cosmetics.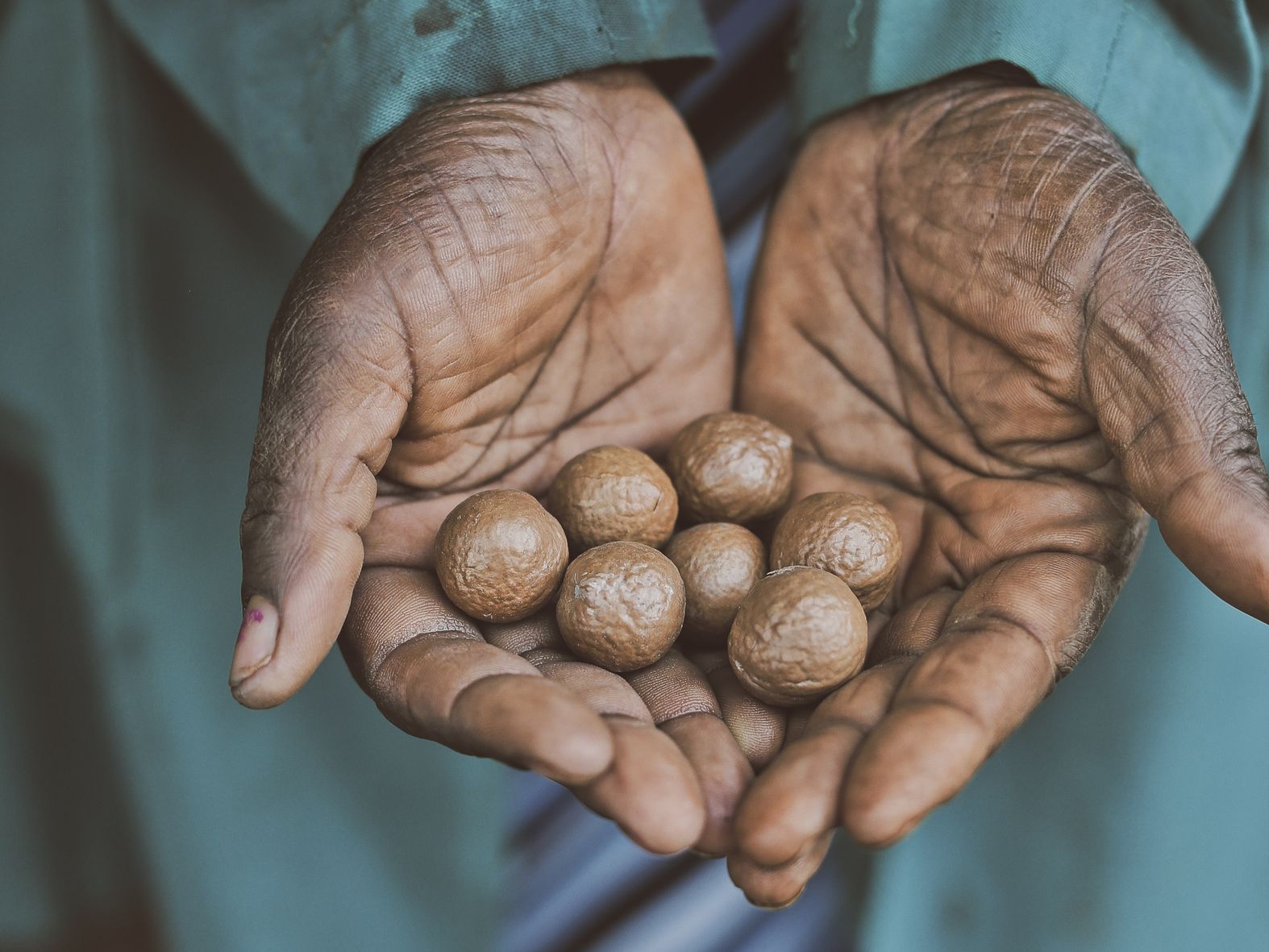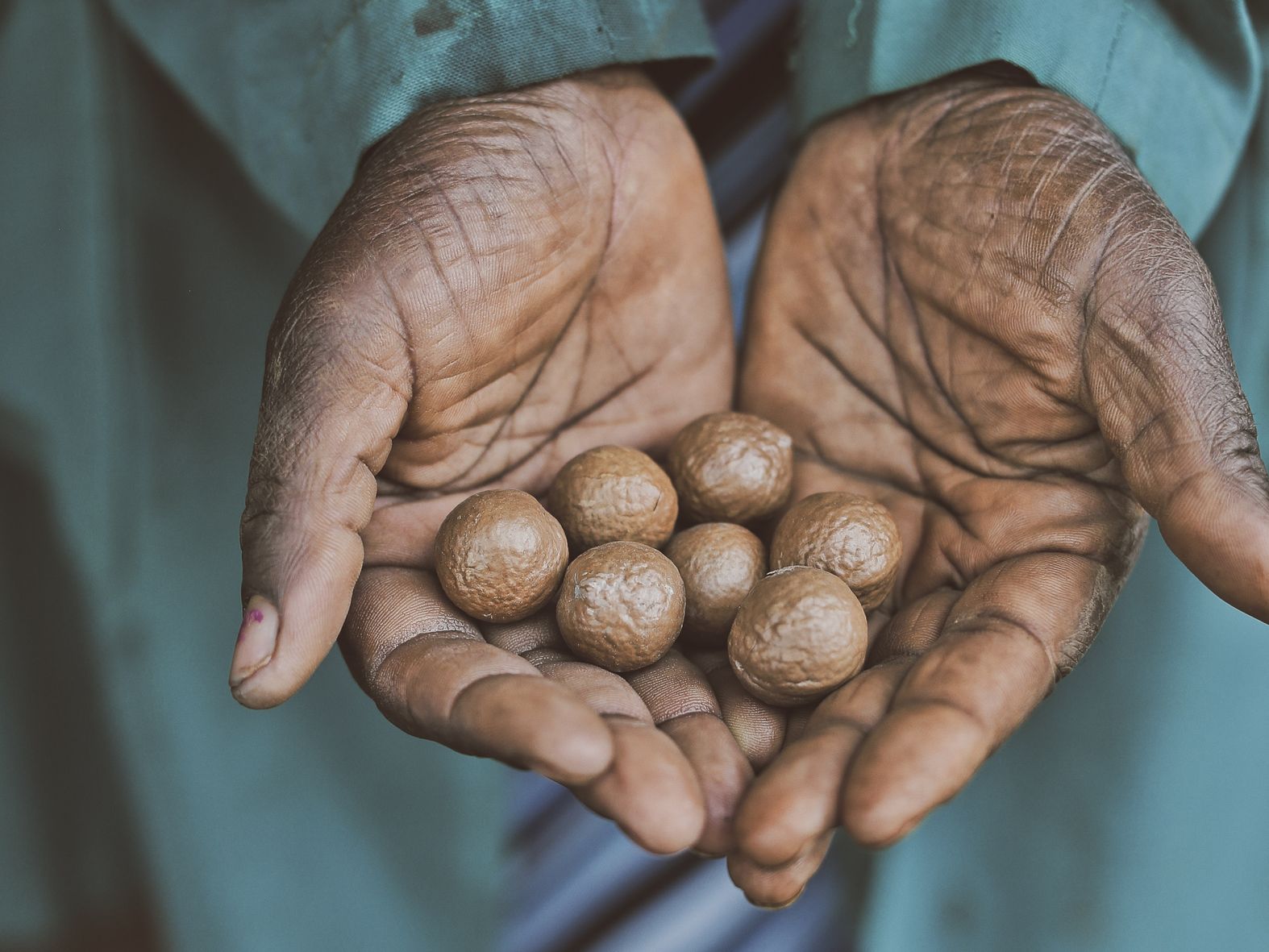 Having started with 141 farmers, Limbua now works with more than 6 000 smallholders in Embu, Kenya.
They have been learning how to manage their farms ecologically to ensure sustainable livelihoods for themselves and future generations.
Hand in hand, we're acting now to ensure lasting perspectives for coming generations
Why sourcing organic and Fair for Life macadamia oil from us
More than 6 000 farmers are associated with Limbua.
Having started with 141 farmers, now more than 6 000 farmers cultivate macadamia nuts in certified organic quality.
Limbua stands out for transparent payment systems to offer their partners a fair and good loan.
By offering macadamia oil with nuts from Limbua, we support Limbua in safeguarding local and sustainable working places.
In doing so, the naturamus network strengthens local business cycles.
In conclusion: The naturamus-Limbua partnership supports long-lasting and endogenous growth in Embu.
Organic and Fair for Life macadamia oil
To ensure sustainable livelihoods | traceability | premium organic quality
Organic Fair for Life macadamia oil:
A sustainable source of income
The idea has started more than a decade ago with a trip around the world. With the aim of finding best-practise models for " Social Entrepreneurs", Matti Spiecker (founder of Limbua), has identified Embu (Kenya) an excellent location to realize his vision: building an international and sustainable value chain to promote sustainable endogenous growth and international knowledge sharing.
That's exactly what we're committed to. Thus, we started supporting him and his project partners developing Limbua in Embu, Kenya.
Thanks to Limbua, the local market in Embu has been prospering over the last years. While gaining access to the international market for the first time, Kenyan smallholders could also realize social and ecological projects in Embu with the help of Limbua and the Fair for Life-fund we support.
Working handin hand: Limbua and naturamus
PGlmcmFtZSB0aXRsZT0iQXVmIGRlbiBTcHVyZW4gZGVyIE1hY2FkYW1pYSIgd2lkdGg9IjEyMDAiIGhlaWdodD0iNjc1IiBzcmM9Imh0dHBzOi8vd3d3LnlvdXR1YmUtbm9jb29raWUuY29tL2VtYmVkL2h6RUxEV0dWSmxNP2ZlYXR1cmU9b2VtYmVkJnJlbD0wJmVuYWJsZWpzYXBpPTEmb3JpZ2luPWh0dHBzJTI1M0ElMjUyRiUyNTJGd3d3Lm5hdHVyYW11cy5kZSZjb250cm9scz0xIiBmcmFtZWJvcmRlcj0iMCIgYWxsb3c9ImFjY2VsZXJvbWV0ZXI7IGF1dG9wbGF5OyBjbGlwYm9hcmQtd3JpdGU7IGVuY3J5cHRlZC1tZWRpYTsgZ3lyb3Njb3BlOyBwaWN0dXJlLWluLXBpY3R1cmUiIGFsbG93ZnVsbHNjcmVlbj48L2lmcmFtZT4=
Copyright: naturamus GmbH, WALA Heilmittel GmbH, Arne Schneider, Timothy Barnes, Piviso (Pixabay), Paulina Campos
Check out our organic
hydrolates | rose oil | waxes | oils
Copyright: naturamus GmbH, WALA Heilmittel GmbH, Kreation Grafik, Arne Schneider, Timothy Barnes, Kerstin Braun, Adobe Stock (licenced), Fuhrmann Argentina