For WALA, the high-quality mango butter is a key component for skin and body care products. Mango butter is obtained from the mango kernel inside fresh mangoes.
In order to obtain mango butter from organically grown mangoes, WALA and our Indian partner Nanalal Satra have launched a mango processing project in Gujarat, India. The project idea is both simple and brilliant: WALA produces high-quality mango butter from the kernels of organically grown mangoes. We sell the mango pulp produced as a by-product of the mango butter production.
We're offering organic certified mango pulp from Gujarat, India.

We guarantee traceable supply chains from the very beginning to the final product.
We ensure genuine premium quality.

organic | traceability | best quality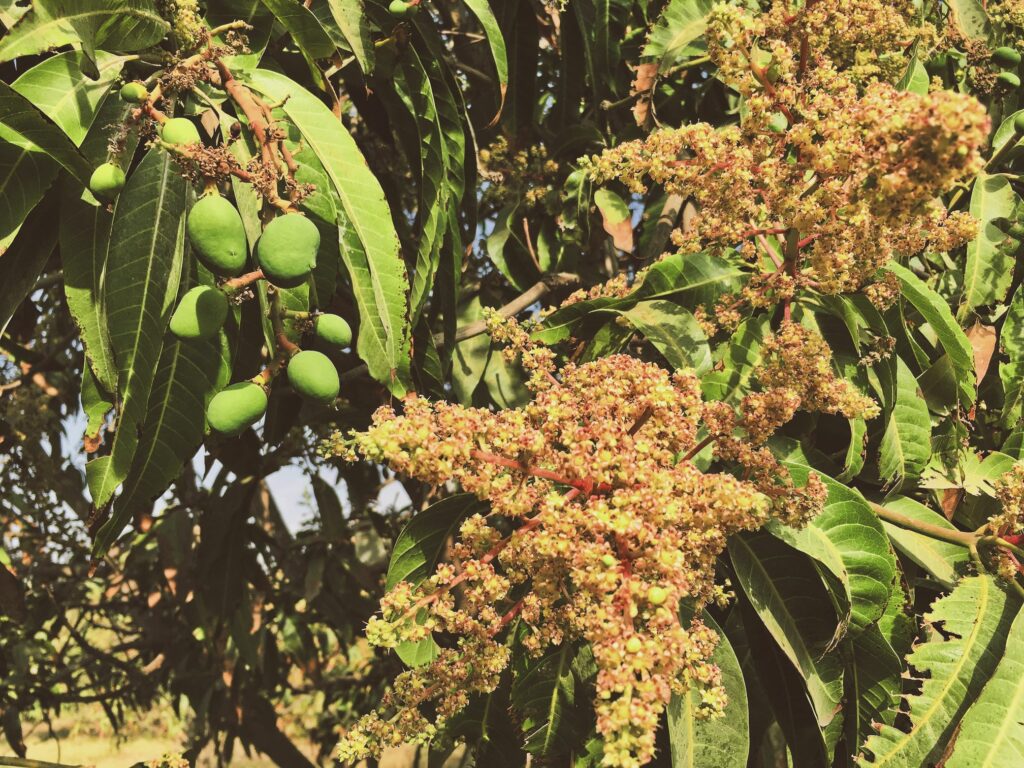 looking for quality? get it.
Mango puree is an ideal companion for the entire day: beginning with
cereals followed by 'sweet and sour' rice dishes in the evening, mango
tastes at any time. To ensure such a taste experience, our Indian partner relies on gentle and rapid processings of the mangoes.
Therefore, we assure that our mangoes are premium quality. In addition, our mango pulp is natural and free of any additional substances such as sugar or acid agents.
Therefore, our mango is authentic and genuine. Since our partner preserves the mango through a thermal process, our mango is free of preservatives.
Therefore, our mango shows its full aroma even after some time.
cooperation with well-known partners
processing of the entire mango