We source organic beeswax exclusively from German beekeepers committing themselves to Bioland standards. Since we provide our partners' wax on the market, we offer them another source of sustainable income – next to honey. 
It's a "hand-in-hand"-approach: We know the product from the very beginning to the final product and support organic agriculture.
In this way, our beeswax helps sustainable agriculture to develop and flourish.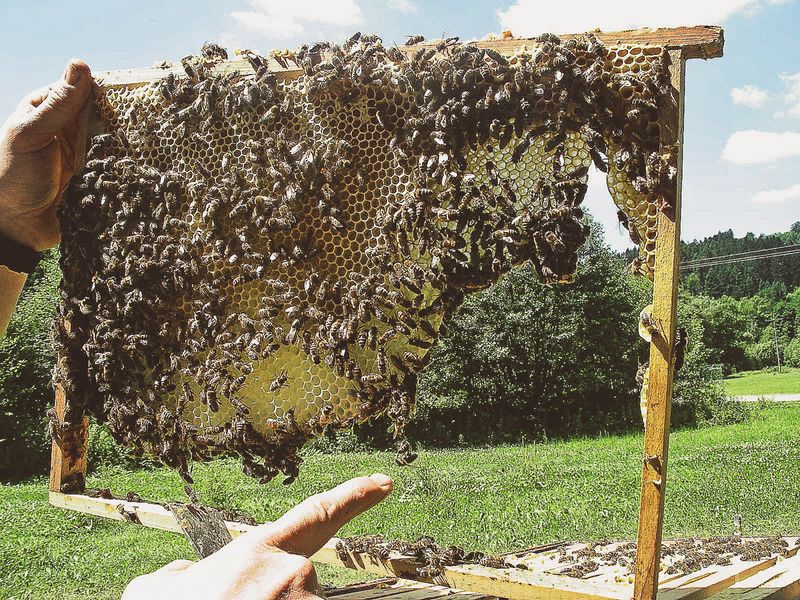 We exclusively work with small and medium-sized German beekeepers.

They all take care of their bees with passion and love. Their way of beekeeping is sustainable and based on animal welfare.  

It's obvious: We guarantee premium beeswax from certified apiaries.  
from German beekeepers | bioland standards
supply chain transparency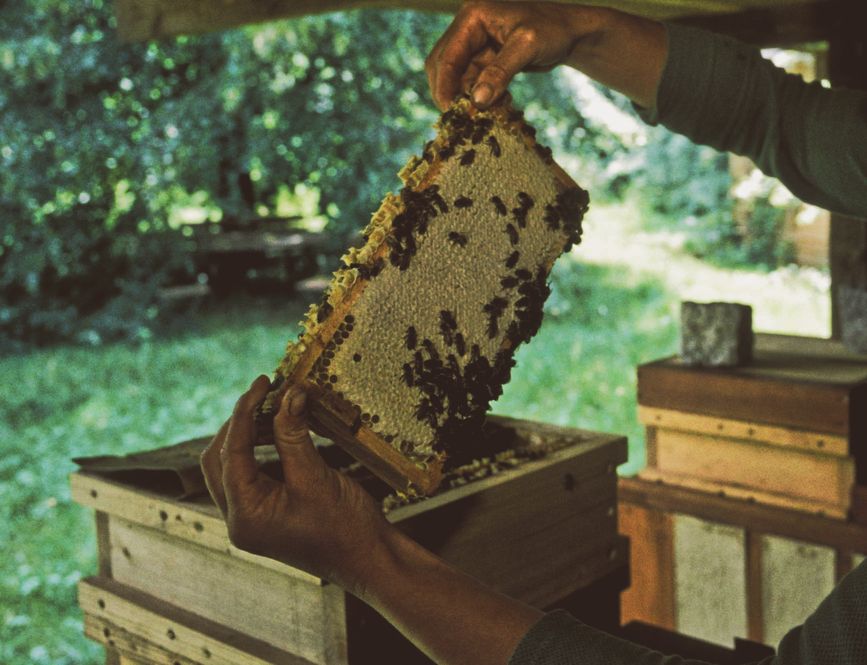 looking for quality? get it.
Beeswax is a highly effective consistency provider. We consider it a valuable natural ressource for food, skin care, and decorative cosmetics. But according to climate and environmental effects on beekeeping, beeswax is a rare source.
Therefore, we provide organic beeswax from Bioland-certified beekeepers. Our beekeepers give best to protect the bees' valuable ecosystems.
Therefore, they're strengthening biodiversity now to ensure long-lasting opportunities of beekeeping in the future. Our partners sell their premium honey, we sell their premium beeswax.  
Therefore, we're supporting our partners' livelihoods on the one hand while ensuring the bees' welfare on the other hand.
genuine certified organic beeswax
exclusively German beekeepers | local added value
close contact to suppliers | traceability