organic & fair for life castor oil
We're proud to provide the first Fair for Life & organic-certified castor oil worldwide. This unique product derives from a strong and long-term co-working process between our Indian partner and us. Our partnership is based on trust, transparency, and engagement on both sides.
Our partner's castor seeds grow in the Kutch region in Gujarat, India. Gujarat is characterized by its semi-arid climate, with an average rainfall of 200 mm per year. Under these challenging climatic conditions the castor plant represents the main source of income for smallholder rainfed farmers.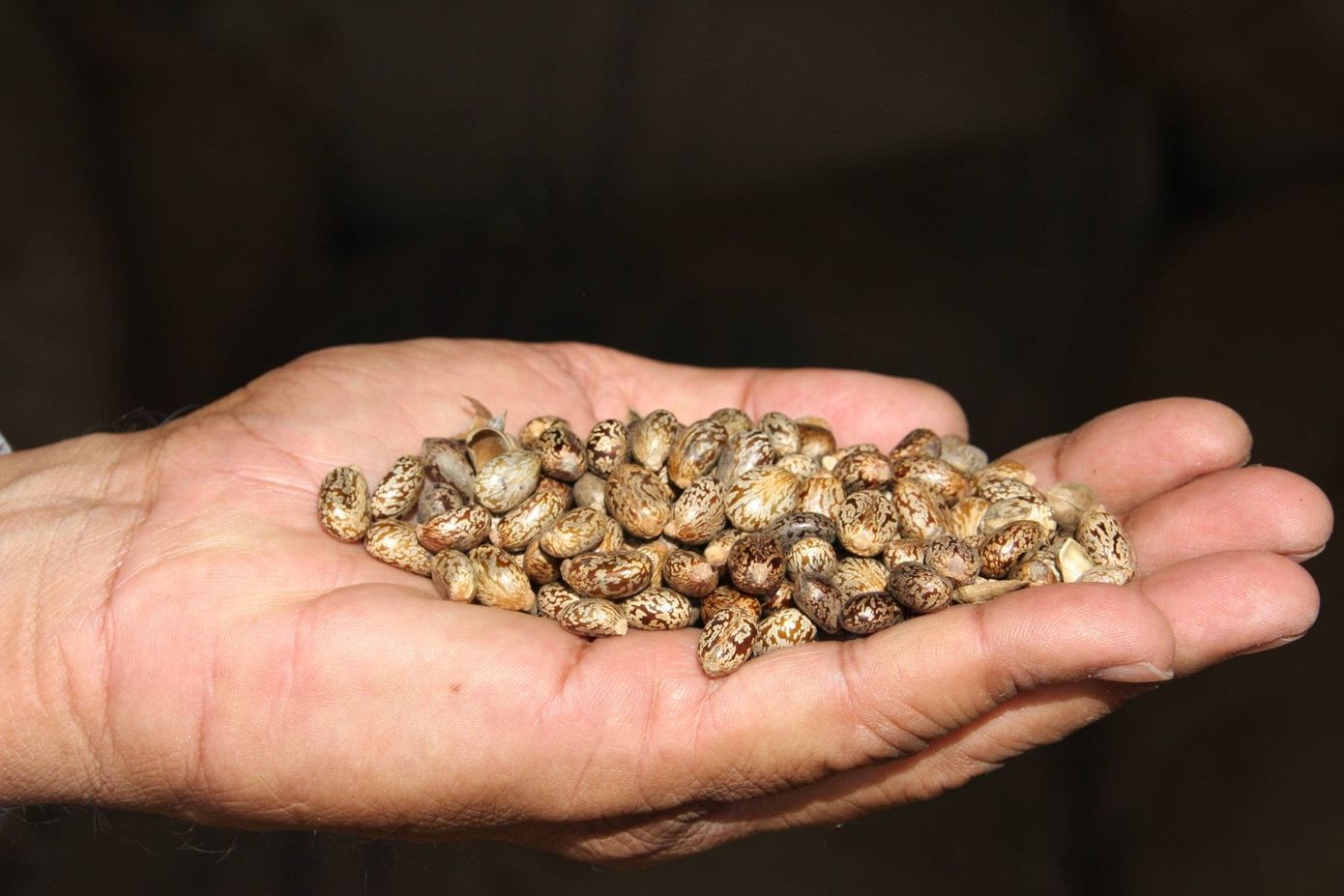 Since 2007, we've worked with a growing network of Indian smallholder farmers from Gujarat.

They have learned how to manage their farms ecologically to ensure sustainable livelihoods for themselves and their future generations.

We have engaged in bottom-up-projects in Gujarat by supporting the Fair-for-Life-fund.

sustainable livelihoods | traceability | premium quality
Business is about people.
Through gentle pressing processes, our Indian partners preserve the quality of the castor seeds. Therefore, we can provide cold-pressed cator oil in premium quality.
Likewise, Gujarat is an excellent location to grow castor seeds.
Therefore, castor cultivation is a sustainable alternative income for smallhold farmers.
Therefore, the regions' prosperity is gradually improving and will flourish in the future.
It's obvious: We're acting now to ensure sustainability in the future.
more than 140 fair for life farmers
ensuring local work places
strengthening local business cycles
Interview with Ralf Kunert